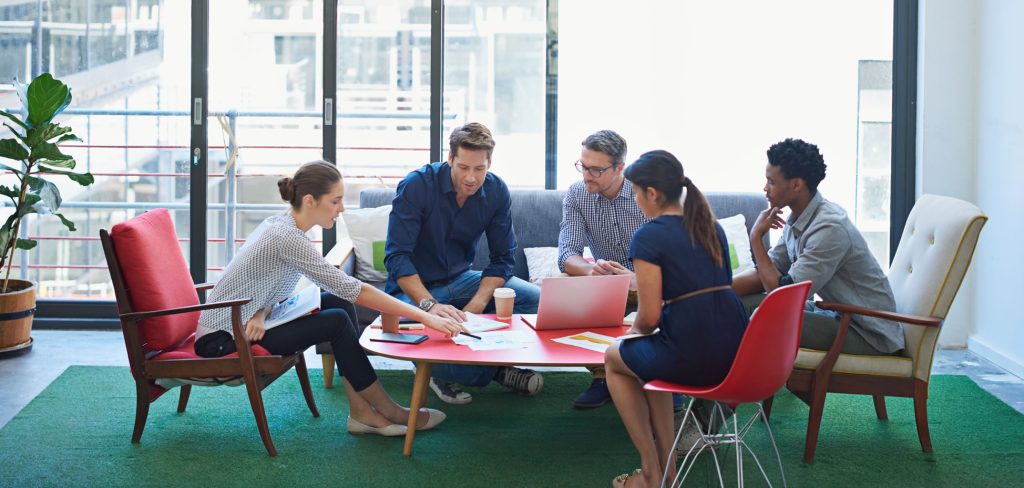 Celebrating 35 Stellar Years of Digital Transformation with Nuvo Creative!
A Digital Odyssey: Three and a Half Decades of Reshaping Brisbane's Branding Landscape
In the ever-evolving world of digital transformation, few names resonate as profoundly as Nuvo Creative. As we mark our 35th anniversary, we take a moment to reflect on our remarkable journey that began in Brisbane and has since become a beacon for businesses across Queensland and Australia.
Back in the day, when the digital realm was still nascent, Nuvo Creative envisioned a future where brands could transcend traditional boundaries. With the collaborative efforts of hundreds of designers over the years, we've not only shaped Brisbane's branding and website landscape but also set the gold standard for digital excellence. According to a recent survey, 78% of businesses believe a strong digital presence is crucial for success in today's market. Nuvo Creative has been pivotal in making this a reality for countless enterprises.
Our portfolio is a testament to our versatility and expansive reach. From the heartwarming stories of mum and dad businesses taking their first digital steps to international giants with billion-dollar turnovers, we've been the trusted partner in their digital transformation journey. Universities, banks, manufacturers – you name it, and Nuvo Creative has left an indelible mark with its discerning taste and unmatched creativity.
In today's digital age, staying ahead of the curve is imperative. Whether you're a startup or an established conglomerate, ensuring your brand resonates in the digital realm is crucial. Seek experts like Nuvo Creative to help navigate this digital frontier.
As we celebrate this milestone, we're grateful for the trust and partnership of businesses of all sizes. Our commitment to excellence remains unwavering, and we're excited for the next chapter of innovation and transformation.
Here's to the next 35 years of shaping the future, one digital transformation at a time with Nuvo Creative! 
Note: Every brand we've transformed reflects our passion for innovation and our commitment to our clients. Let's continue to redefine the digital world together!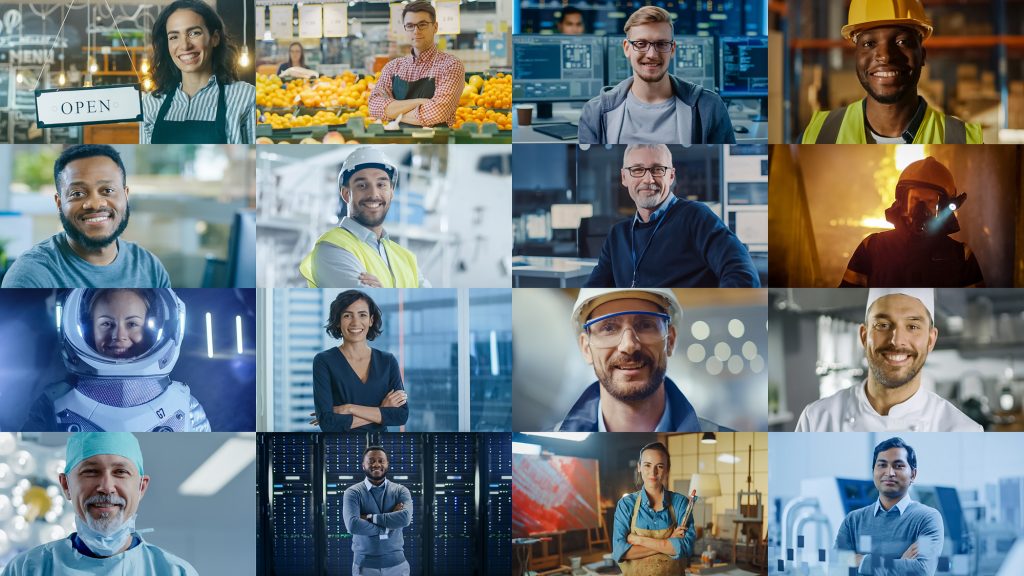 Nuvo Creative: A Comprehensive Dive into Clients, Services, and Benefits
In the dynamic world of digital transformation, the name Nuvo Creative stands out as a paragon of excellence. With a history spanning over three decades, this Brisbane-born agency has been a cornerstone in the digital branding and website landscape, not just within Queensland but also across Australia. But who are the typical clients of Nuvo Creative? What services do they offer? And, most importantly, what benefits have these businesses reaped from their partnership with the agency? Let's delve deeper.
Typical Clients of Nuvo Creative
1. Startups and SMEs: Often referred to as the "mum and dad" businesses, these are enterprises that are just starting out or have a localized presence. They come to Nuvo Creative with dreams of carving a niche in the digital world, seeking expertise in building a strong online brand presence.
2. International Firms: These are established companies with a global footprint. They might be looking to revamp their digital presence or enter new markets. Their requirements are multifaceted, from branding to website design to digital marketing strategies tailored for specific geographies.
3. High Turnover Companies: Firms boasting billion-dollar turnovers approach Nuvo Creative for a complete digital overhaul. They require sophisticated digital solutions that align with their massive scale and global clientele.
4. Educational Institutions: Universities and other academic establishments need a digital presence that resonates with both current and prospective students. They look for sleek website designs, intuitive user interfaces, and digital platforms that facilitate seamless communication.
5. Financial and Banking Sector: Banks, insurance companies, and other financial institutions need secure, user-friendly digital platforms. They also seek branding that instills trust and reliability in their customer base.
6. Manufacturers: These clients need robust websites showcasing their products, integrating e-commerce solutions, and facilitating B2B communications.
Services Offered by Nuvo Creative
1. Branding: At the heart of Nuvo Creative's offerings is branding. They understand that a brand is more than just a logo – it's an identity. They offer comprehensive branding solutions, from logo design to brand strategy and positioning.
2. Website Design and Development: The agency is renowned for creating responsive, SEO-friendly, and visually appealing websites. Their team of developers ensures that the site is aesthetically pleasing but also functional and user-friendly.
3. Digital Marketing: In today's digital age, having a website isn't enough. Nuvo Creative offers digital marketing solutions, including SEO, SEM, content marketing, and social media marketing, ensuring their clients' websites rank high on search engines and reach the target audience effectively.
4. E-Commerce Solutions: For businesses selling products or services online, Nuvo Creative provides e-commerce solutions that are secure, easy to navigate, and optimised for conversions.
5. Customized Digital Solutions: Recognizing that every business is unique, the agency offers tailor-made digital solutions catering to specific client needs, be it CRM integrations, mobile app development, or digital automation.
Benefits Delivered by Nuvo Creative
1. Enhanced Digital Presence: Clients partnering with Nuvo Creative invariably experience a surge in their online visibility. Their websites rank better, attract more traffic, and witness higher engagement levels.
2. Increased ROI: With optimised digital strategies, clients see a tangible increase in their return on investment. The agency's expertise ensures that every dollar spent on digital initiatives translates into measurable results.
3. Cohesive Brand Identity: Nuvo Creative ensures that a brand's digital presence is consistent across all platforms, be it the website, social media, or online advertisements. This cohesive brand identity fosters trust and loyalty among customers.
4. Seamless User Experience: Whether it's website navigation, mobile responsiveness, or transaction processes, users experience unparalleled ease and convenience, leading to higher customer satisfaction levels.
5. Continuous Support and Upgradation: The digital world is constantly evolving. Nuvo Creative offers continuous support, ensuring that its clients' digital platforms are always updated with the latest technologies and trends.
6. Expertise and Innovation: Clients benefit from the agency's vast experience and commitment to innovation. They get access to the latest digital tools, technologies, and strategies, giving them a competitive edge in the market.
1.    Positioning You For Profit
Positioning analysis is the single most important planning step to ensure viability and profitability of your business. It will affect your name, the offers you make and your pricing.
2.    Branding for Market Acceptance
We design names, trademarks, slogans, logos, signage and superior websites.
3.    Marketing- Direct Response
Our approach to marketing is the old fashioned kind- measurable results. We believe if you know the lifetime value of a client, and we can attract new clients for you at a much lower cost… you can grow as fast as you want. We also believe in lumpy mail- good old fashioned direct mail (you know… in the letterbox) as this has the power to cut through clutter of 300 emails, demand attention and continue to sit on a prospect's desk.
4.    Websites- digital assets
One website is seldom enough these days. Some of your competitors are serving up dozens of websites to attack niche markets as we speak. We have extensive experience with world class website design, SEO and internet marketing. We write, design, program both simple sites and very complex sites. Recent work has included an international tourism booking website, a custom shoe design website and an industrial radiator quoting website.
5.    Support- because follow through is vital to your success.
We'll deliver cost effective ongoing support to update blogs, news, product changes, press releases and to announce innovations to your audience. We will meet with you on a fortnightly basis, either in person, or via skype to ensure content is timely, newsworthy and is in synch with your business direction.
In conclusion, Nuvo Creative isn't just another digital agency; it's a legacy, a brand that has been instrumental in shaping the digital destinies of countless businesses. The agency has consistently delivered excellence from startups to global conglomerates, from branding to comprehensive digital solutions. The benefits of partnering with them are manifold, from tangible metrics like increased ROI and traffic to intangibles like brand loyalty and customer satisfaction. As the digital landscape continues to evolve, one thing remains constant: Nuvo Creative's unwavering commitment to driving digital transformation for its clients.

Our expert team of professionals develop user-friendly, customised and visually engaging web and print-based products. After the initial work is done, we continue to evolve the solution, providing our clients with future-proof business solutions.
We utilise the latest tools in the graphic design and web industry; including international award winning applications.
Our websites and digital products are built on solid foundations incorporating the latest web standards.